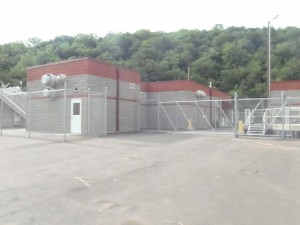 Spring Valley Maintenance Shop
Steven Kirby, Public Works Lead
Joe Hoheisel, Public Works Assistant
S407 Newman Avenue
Spring Valley, WI 54767
(715) 778-4238
                                                                svwwtp@svtel.net
Consumer Confidence Report 2019
For rate information please see Utilities
DEPARTMENT UPDATES:
Effective with your December 31st 2021 (4th Qtr) utility bill, you can now have your bill emailed to you.  Click here for the form and return it to the village office.  Authorization to email utility bill
Construction Updates…
 Abatement at the OLD ELEMENTARY SCHOOL will begin July 19. Demolition is expected to start August 2 and could last up to 6 weeks. Watch for trucks transporting debris north on Sabin, then west on First St. to Newman, then south on Newman along the truck route to Hwy 29.  This should avoid congestion in the busiest part of downtown.
EAU GALLE ROAD is scheduled to begin July 12. WE Energies will be relocating services.  Construction should be starting August 2.  Haas is hoping to start at Akers/Sabin corner and have that section and to the bridge done by Dam Days, but they will be working on all of Eau Galle Rd during this time.  Unfortunately Eau Galle Rd will be closed for Dam Days.  Substantial completion  is mid-October.