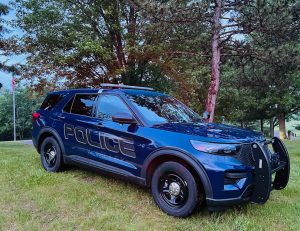 IF YOU ARE A VICTIM OF THE RECENT THEFTS FROM VEHICLES, PLEASE CONTACT THE SPRING VALLEY POLICE DEPARTMENT. THANK YOU FOR YOUR ASSISTANCE.
Officer Dulcie Lilly
E121 S Second Street | PO Box 276, Spring Valley, WI 54767
Emergency Number: 911 or 715-273-5051 | Non-Emergency Office: 715-778-5678
Email: officerlilly@svpolice.org
---
COMPANION ANIMAL CONTROL
The Village of Spring Valley has contracted with Companion Animal Control (CAC) to respond to calls for stray dogs and cats.  The Village, Police Department, and CAC work closely together for the safety of all animals. If you personally call CAC, you will be responsible for the cost of services rendered.
---
VEHICLE REGISTRATIONS
     

*

The Spring Valley Police Department does not register vehicles any longer. Please visit your local DMV or website below to self-register your vehicle. 
DMV Phone:(414) 266-1000 or (608) 261-2583